Toots Earl
&
The Band That Time Forgot
By way of an introduction to the band we asked Mike Oxlong of the M.N.E. to expand on his sleeve notes for the CD cover and give an account of his meeting and interview with Toots Earl, together with a transcript of his article in the M.N.E. -
As I stepped from the bustle and glare of the city street into the dimly lit dingy interior of 'The Paraffin And Postage', I couldn't deny a small flutter of excitement. We had never met, but before my eyes were fully accustomed to the gloom, I spotted Toots Earl. Though not of great physical size, the sheer charisma of his presence stood him head and shoulders above the rest of the notorious establishment's tide-line of humanity. This was a moment that I had eagerly anticipated; at last, after all these years (if it was indeed he), tracking down and meeting for interview the legendary, or some cynics say mythical, inventor of rock 'n' roll and all the musical 'genres' we know today. He greeted me with a grunted, "Hah! Oxlong." After we'd established I was to buy the drinks, he insisted I needn't call him Mr. Earl, I could call him Toots, "like my friends do." The following is an article I wrote for the M.N.E. as a result of this interview: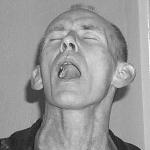 - Toots, singer
"WHO IS TOOTS EARL?
This is a question that no one should have to ask. Toots is the greatest songwriter and performer of the past 40 years, if not of all time; but also the unluckiest. Toots has been responsible for writing practically all the best and most successful songs ever known, but in his own words, "they always got stole, though..." He is also the man that invented rock and roll, rhythm and blues, soul, cajun, the blues, country and western and almost any other style of music you care to name. Nobody, including himself, knows exactly when or where he was born, but some of the places he's been, some of the events he's witnessed and even participated in (according to him), make him perhaps the most experienced and widely travelled person living today, on this, or any other planet.

In spite of these credentials, like many other true originators, Toots is practically an unknown entity. As the great man says: "You'd think after being around for two thousand years, you'd be able to make a name for yourself." However, he has little truck with material things, and is philosophical about the fame and fortune that should have, but haven't, come his way. Buffetings on such a mountainous sea of misfortune and perversity would have left a lesser man extremely bitter; but despite his severe tossing, Toots said, "I like you Mike, gimme a drink an' I'll write a song on this beer mat that'll make you a fortune, jus' like everybody else has with my stuff," then after a short pause added: "but I caught up with most of 'em." We then discussed the circumstances of his latest revival and the new CD (which I have written about below). Toots is a very articulate man but as the interview progressed his speech became more and more unintelligible. Eventually he left, with the bottles I had bought him as a solicited gift stuck firmly in his pocket. The last I saw of him, he was silhouetted against the sunlight intruding through the open door, uttering his farewell; "So long, Mike,... an' if anybody asks, - I was never here."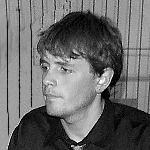 - Dan, keyboards
THE BAND AND CD
Before the full advance of his deterioration at the interview, Toots was able to explain that he had decided he was "through with all that music stuff. I'd had just about enough, man, bangin' my head against a wall all the time, until the Fabulous Carruthers Brothers, my ol' friends and colleagues, came to me and said they were suffering from a lack of artistic satisfaction and wanted to work with me again. Naturally, at first I wasn't interested, but they convinced me that it was plain criminal to waste my huge talent and deprive my few loyal friends and fans of such great music and songs; cos as you prob'ly know Mike, for each great song I've had stole, I've got a better one. So, not wanting to disappoint my friends, we worked on a coupla things and managed to procure the services of that great guitar player Johnny St.Clair Lang, who is probably the Toots of the guitar world. Next was a young keyboard player, Dan 'Norman's boy' Bates, who showed a lotta promise. We got our stuff together, gigged it a few times and decided to make a demo, jus' for ourselves and the fans at gigs, you understand.

Of course, it turned out better than it should have, so we decided to release it on the net (I've had it up to here with those record company execs, man) and as you've always thought well of me an' the boys, Mike, we want you to write the sleeve notes. We know it ain't perfect, but it's a whole lot better than some of the crap that's around." Toots then explained that the backing tracks were all recorded live, just a couple of takes of each. What was thought to be the best of the two was selected and the lead vocals re-recorded. Backing vocals, one or two percussion parts, some extra guitar tracks were all added, "mixed well, then stuffed in a warm oven, an' our goose was cooked." The end result was a 'warts'n'all' CD with something of the live feel of the band combined with a very listenable sound. But maybe it's just that the songs stand up for themselves and are asking to be heard. Now's your chance..."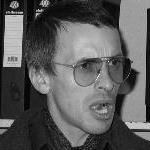 - John, guitar

" . . . " Reprinted from Music News and Echo, April 2000 © Mike Oxlong - Music Journalist of the Year* 1968-75, 1977-2000. Mike took a year out with 'Pig Breeder And Fancier' in 1976. 1976 Music Journalist of the Year* was Ben Twilly - of the M.N.E. *Music News and Echo (Swilly) Ltd Awards.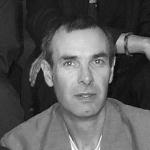 - Simon, drums
FAX'N'FIGGERS
Formed in 1998 from the nucleus of a previous band, (Toots Earl and The Redneck Band, 1988 - 1992), The Band That Time Forgot consists of Albert "Toots" Earl - lead vocals; John St.Clair Lang - guitars, backing and occasional lead vocals; Dan Bates - keyboards and backing vocals, and The Fabulous Carruthers Brothers*, Jerry and John (C major and C minor) - bass and drums respectively. The band was graced with the musical presence of keyboard wizard Bev Day for a while when Dan decided to take time off and thumb (bum) his way around the world. Ah, the impetuosity of youth!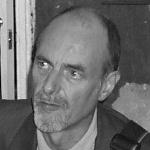 - Jerry, bass
THE MUSIC AND GENRE
The band plays all original material, made up from such a variety of styles that it's difficult to attach a "genre label"; the songs come out the way they come out with no real thought of setting or flavour. In fact, when a song is started in one style it often ends up as something completely different from the original intention. Having said that, all the members of the band have a background rich in rhythm & blues, "classy" rock-pop of the late 60's and 1970's, the blues, even rock & roll, which comes across so significantly in the music.


Click here to return to home page